Fashion is such an incredible driving force in our culture. It infiltrates so many facets of our lives, that we sometimes take it for granted. However, with fashion taking center stage in film, especially with the release of Disney's live action blockbuster, Cruella, it's opened up mediums for all of us to explore it in a way many never imagined, but one in particular that I have always loved: Halloween.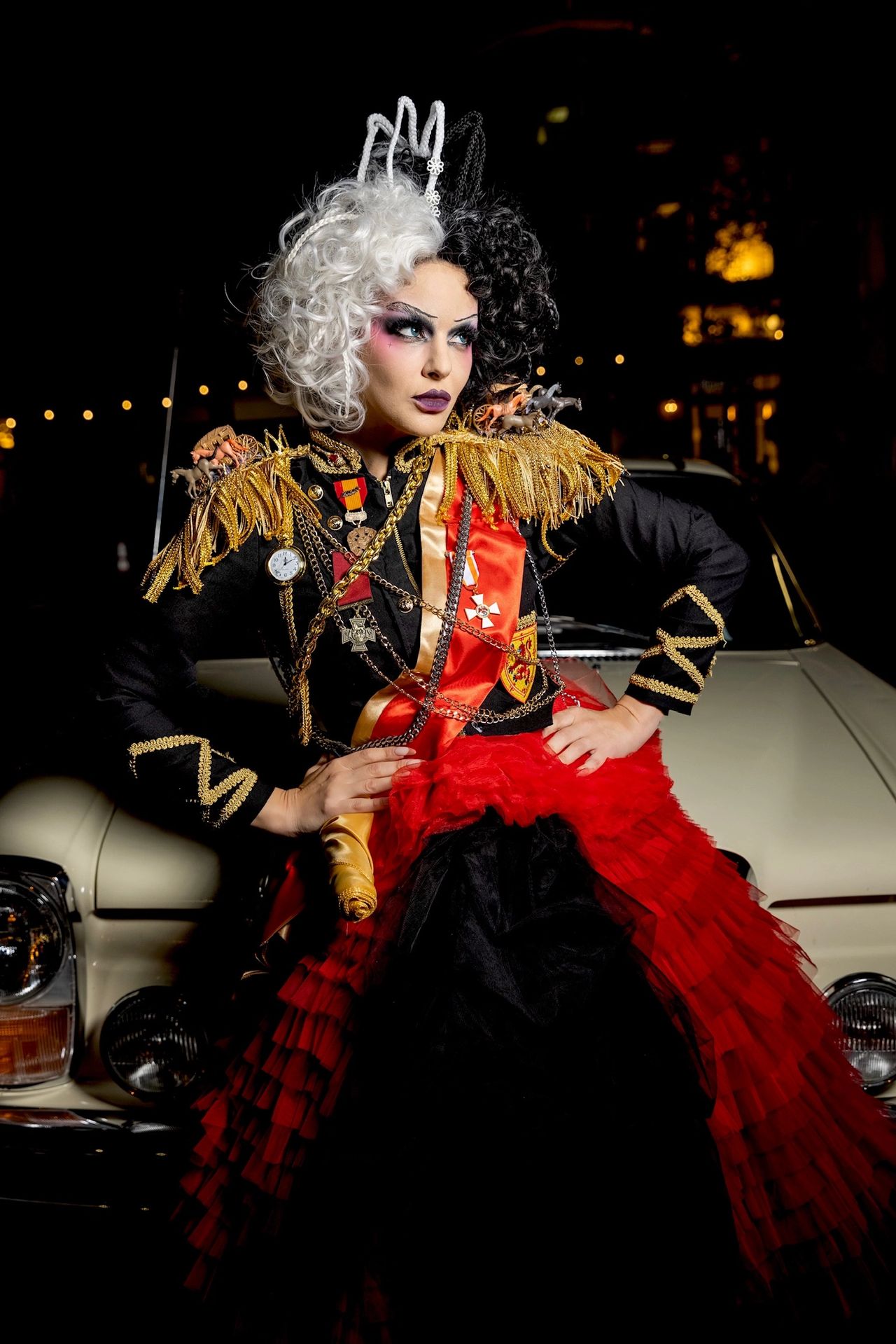 For me Halloween is pure magic with an extra side of pixie dust. Nothing excites me more than throwing on a hoop skirt and taffeta and becoming Marie Antoinette. Or donning a pair of horns and transforming into the Mistress of Evil, Maleficent. The opportunity to step into the shoes of a character that I have loved from afar through film or history is electrifying.
It's this ingrained passion, and dedication that has me so excited by Cruella. We are introduced to a young girl, fueled by a desire, a dream to one day become a fashion designer, something I can very much relate to as I had a similar dream as a young girl. Albeit my dream was slightly different, I wanted to be a costume designer. While unfortunately that dream never fully materialized, I have never let go of the childish wonderment that both Fashion and Halloween awaken in me.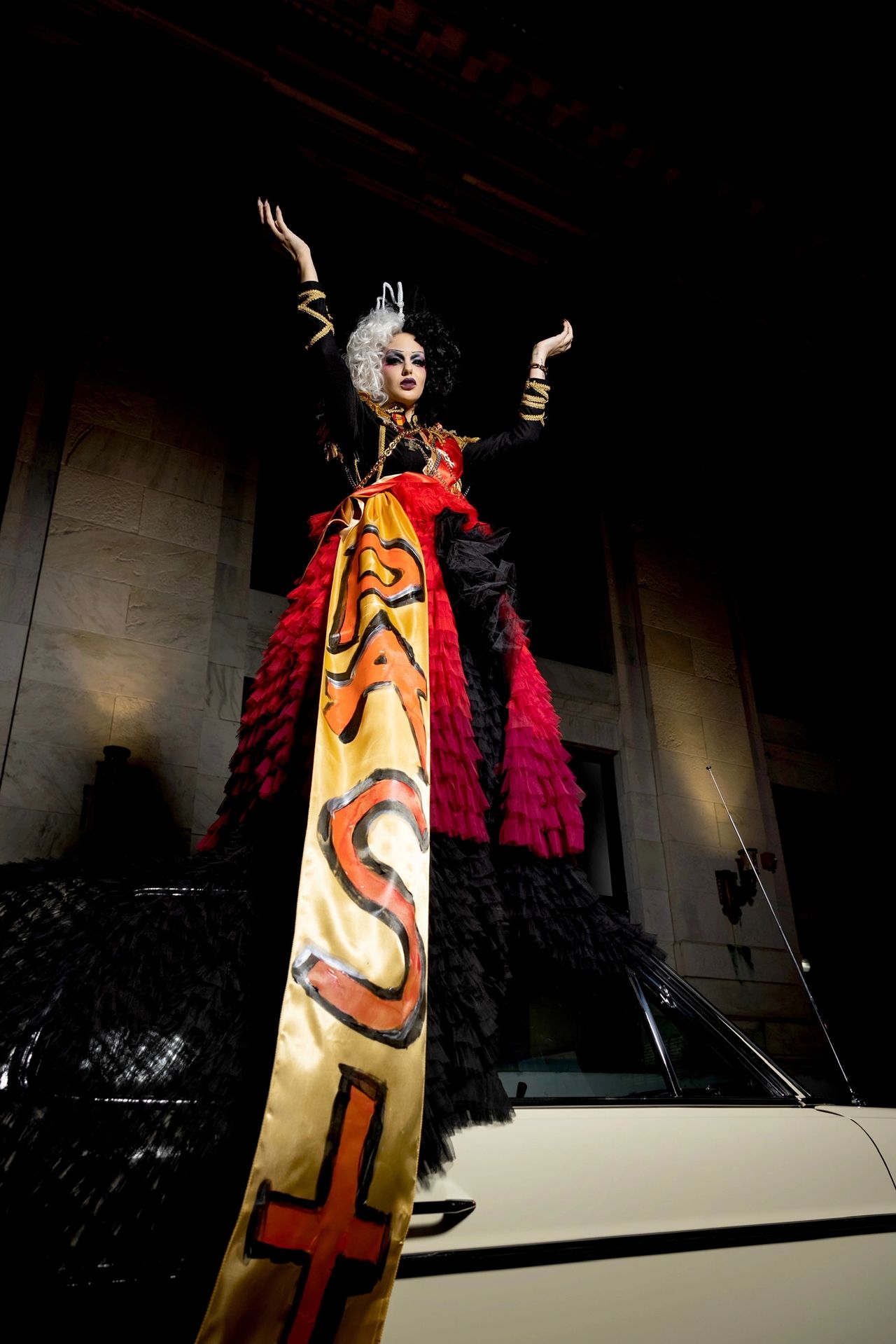 With the introduction of so many live action reimaginings of previously animated films, we are being given a more relatable image of the characters we so love, and the possibilities for bringing them to life on Halloween have multiplied exponentially due to these films. Just like the Devil Wears Prada breathed new life into fashion over a decade ago, these films are giving renewed life to both fashion & costuming, and for me notably Cruella.
This year I have re-created Cruella's iconic fashion guerrilla warfare, military gown. With the help of Amazon, a few tulle skirts, and a wig, I've been able to recreate this look while not breaking the bank! From miniature horse figurines, to a 20 dollar military jacket, the details of this gown are what make it standout.
Of course this costume would not have been complete without killer makeup! Created mostly using The Disney Cruella Collection by Mac makeup and a few other Mac cosmetics products, the makeup look was an essential element to bringing this to life. A huge thank you to my friend Carolina Enamorado for her brilliant skill!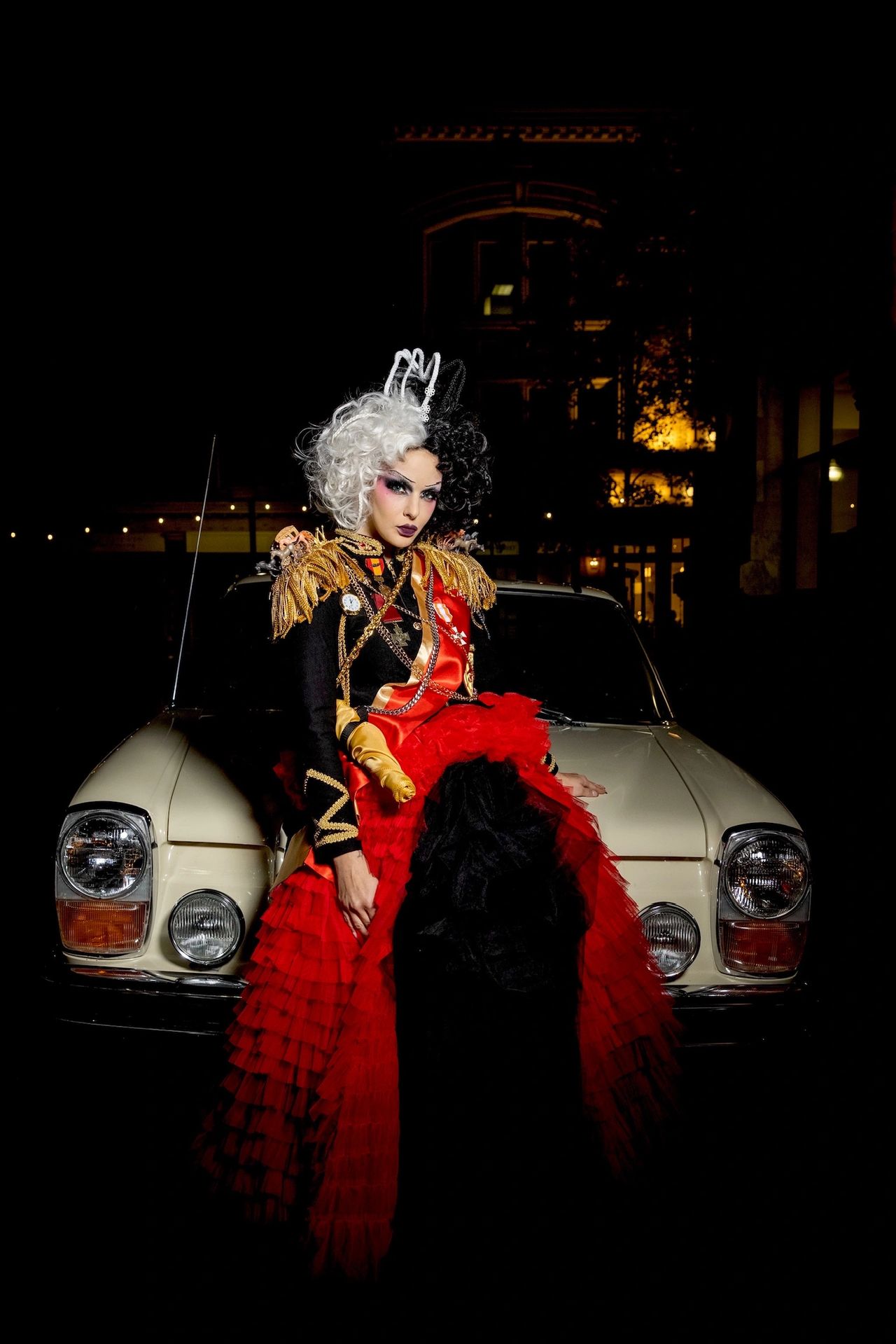 So there you have it, Cruella done at home, with a little hot glue and a passion for fashion. Stay tuned for more Halloween looks as we get closer to the big day! I certainly hope you enjoy them! Happy Halloween!
*Thank you Auto Exotica in Red Bank, NJ for allowing me to stand on the dopest vintage 1971 Mercedes 250C!
**Thank to the Borough of Red Bank Traffic Safety for allowing me to stop traffic for an hour!