We have all had those times when the bunch of bananas we bought from the market sit and start to get mushy. We cringe and inevitably throw them out. What if next time you take those mushy bananas, mash 'em up and turn them into bread! I promise you this recipe is super easy and a far better use of those over ripe bananas than them getting tossed!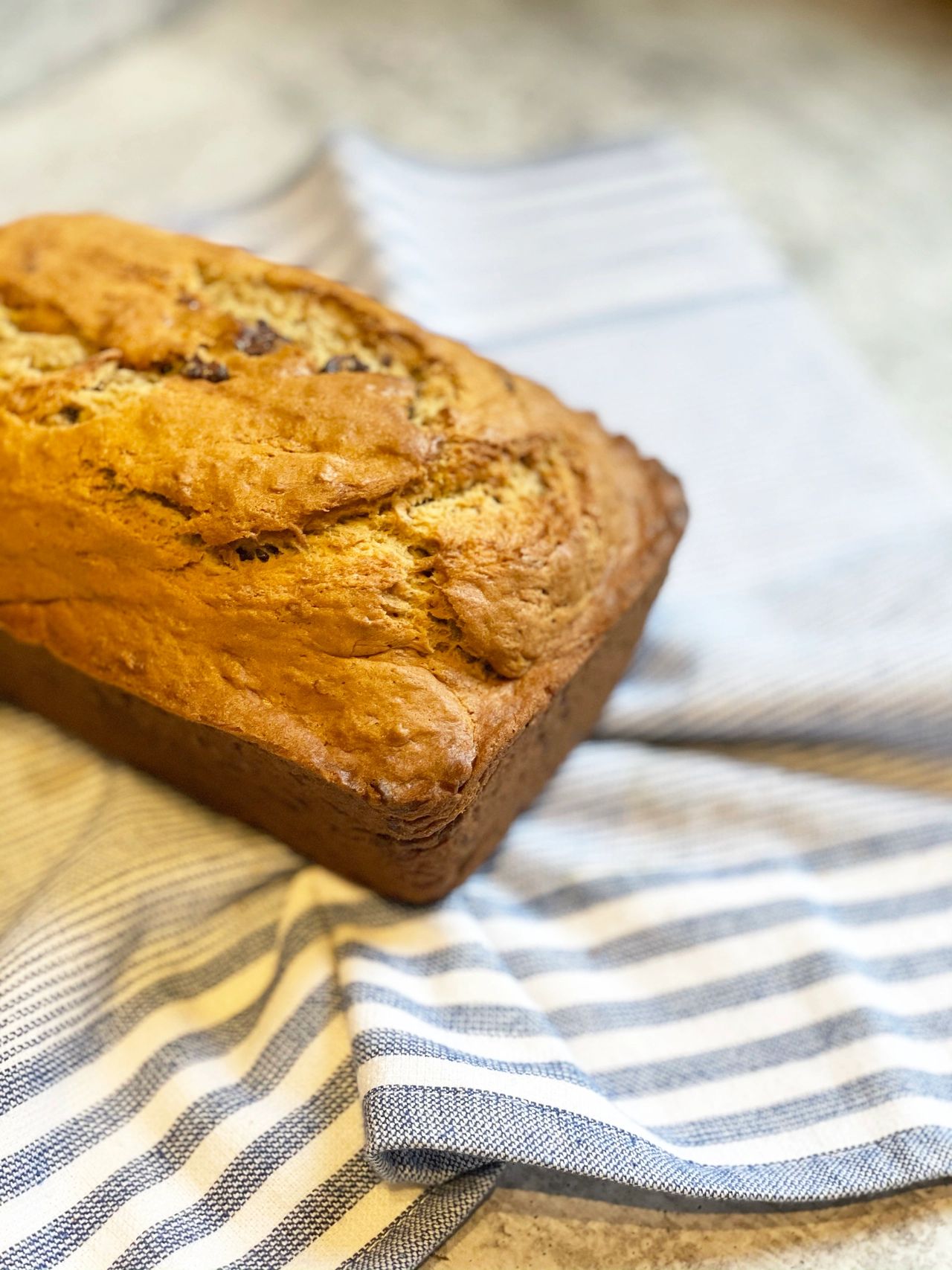 Ingredients:
2 cups all-purpose flour
1 teaspoon baking soda
¼ teaspoon salt
½ cup butter
¾ cup brown sugar
2 eggs, beaten
2 ⅓ cups mashed overripe bananas
1 cup semisweet chocolate chips
Instructions:
Step 1: Preheat oven to 350F degrees. Grease loaf pan. I use Pam baking spray with flour.
Step 2: In one bowl whisk together flour, baking soda and salt. Set aside.
Step 3: In a mixer, cream together butter and brown sugar until fluffy. Add in eggs and mashed bananas. Blend well.
Step 4: Slowly add flour into banana mixture; stir just to moisten. Fold in chocolate chips (If you don't want to use chocolate you can substitute with walnuts, or leave out all together).
Step 5: Pour batter into pan. Bake for 60 to 65 minutes.
Step 6: Allow bread to cool for 10 minutes then remove from pan. Place on cooling rack to cool completely.