A quiet Sunday love day at home calls for a warm home cooked meal. Being that it's Cupid's special day, why not make your love something cute and fitting for this day of love? I whipped up a quick and easy recipe that will wow your partner and set I love you!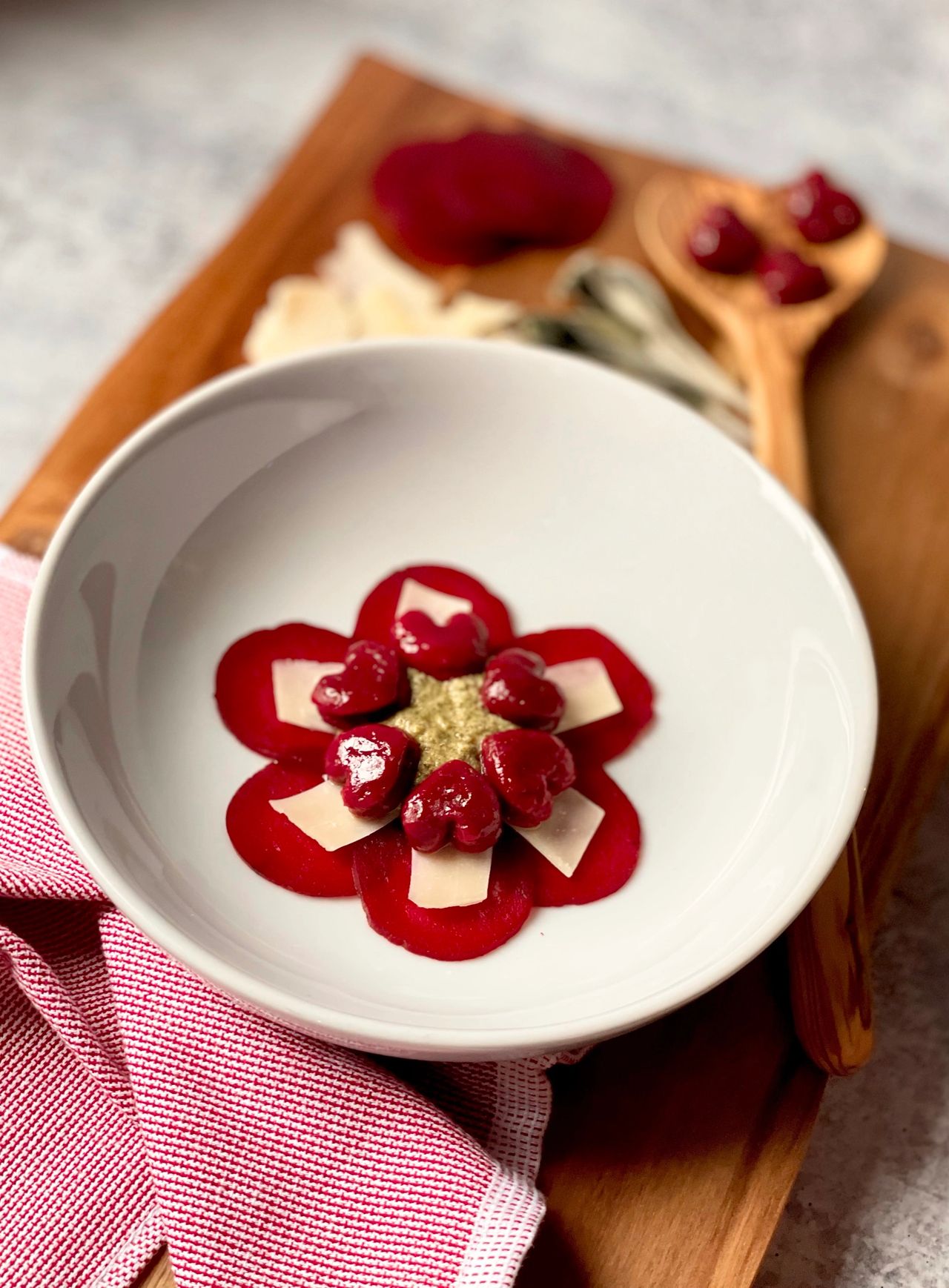 Ingredients:
Gnocchi
2 Russet Potatoes
2 medium sized beets (cleaned and stems removed)
1 1/2 cup of flour
EVOO
1 large egg
Salt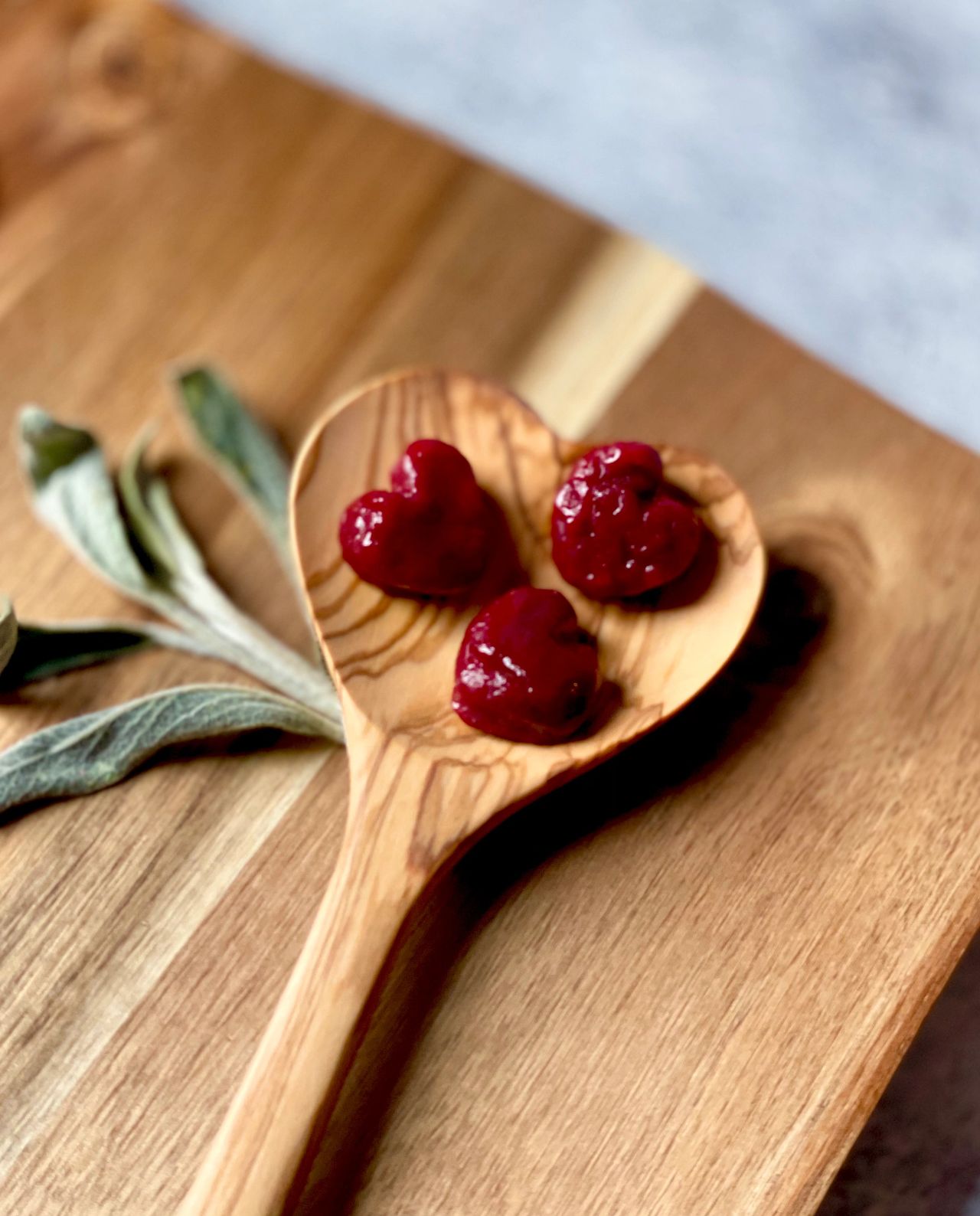 Sage Walnut Pesto
1 1/2 cup of fresh sage leaves
1 1/2 cup of EVOO
1/4 cup heavy cream
1 cup walnuts
1 cup of grated Parmesan
Plating
Shaved cooked Beets
Shaved Parmesan
Instructions:
Gnocchi
Step 1 – Cover cleaned beets with EVOO and wrap in tin foil. Bake in oven at 450F for 60-75 minutes. When done, let cool a bit, run under water and peel skin from beets. Do not chill.
Step 2 – Boil potatoes until fork can be easily pierced through. Remove from water and let cool enough that you can handle them. Remove skin.
Step 3 – Cut up beets and add to food processor. Set on high and let go till puréed smooth. While beets purée mash up potatoes in a separate bowl.
Step 4 – Add egg, pinch of salt, and mashed up potatoes to beets. Purée together. Set aside.
Step 5 – Put flour onto a clean surface where dough can be kneeled. Make a mound with the flour with a hollow in the middle. Add beet/potato mixture in center of flour. Mix together and then kneed dough. If dough. Flour your work space as you go to make sure dough doesn't stick to work top. If dough is too sticky, add in a bit more flour. Set dough aside in a mound.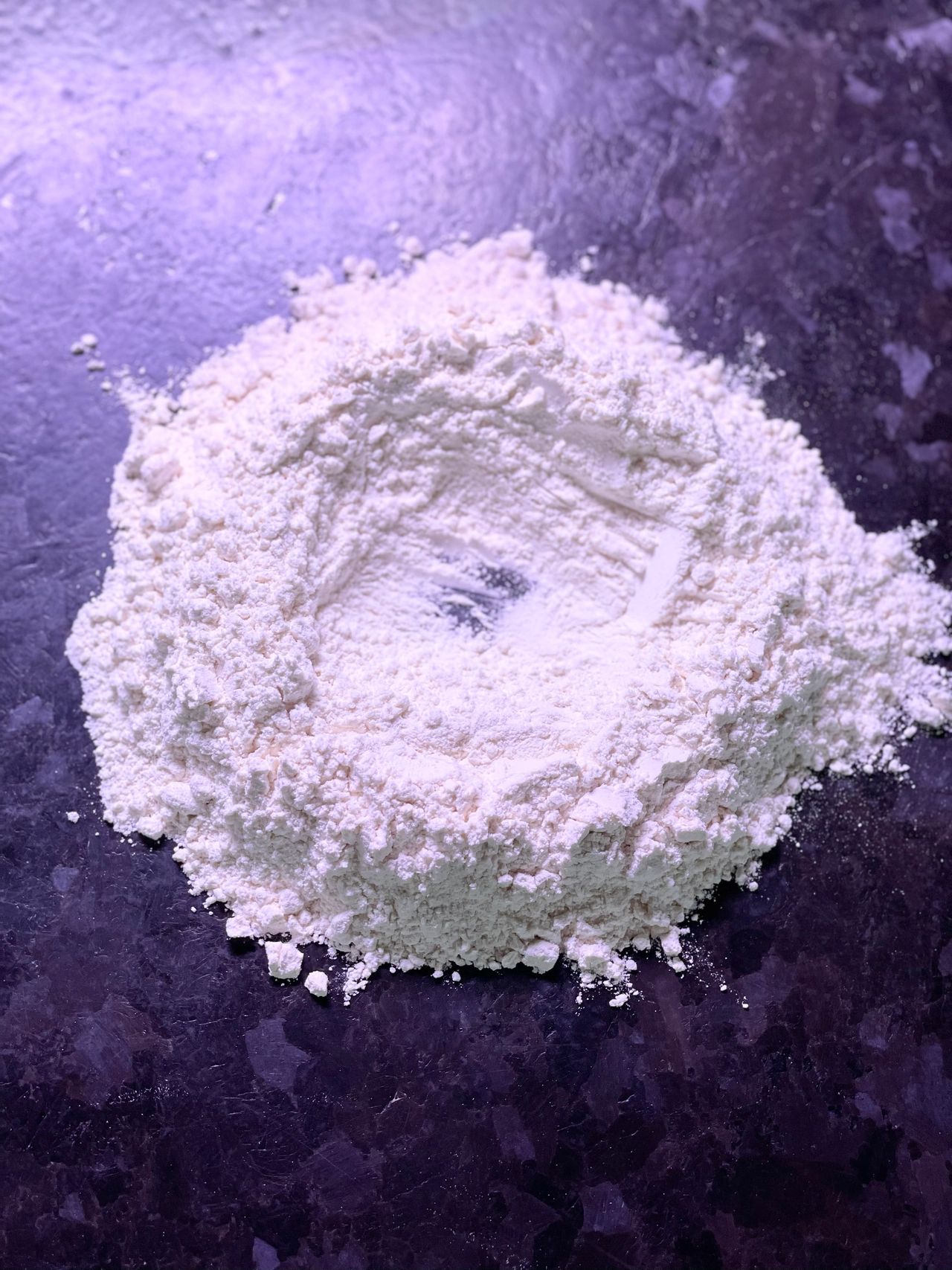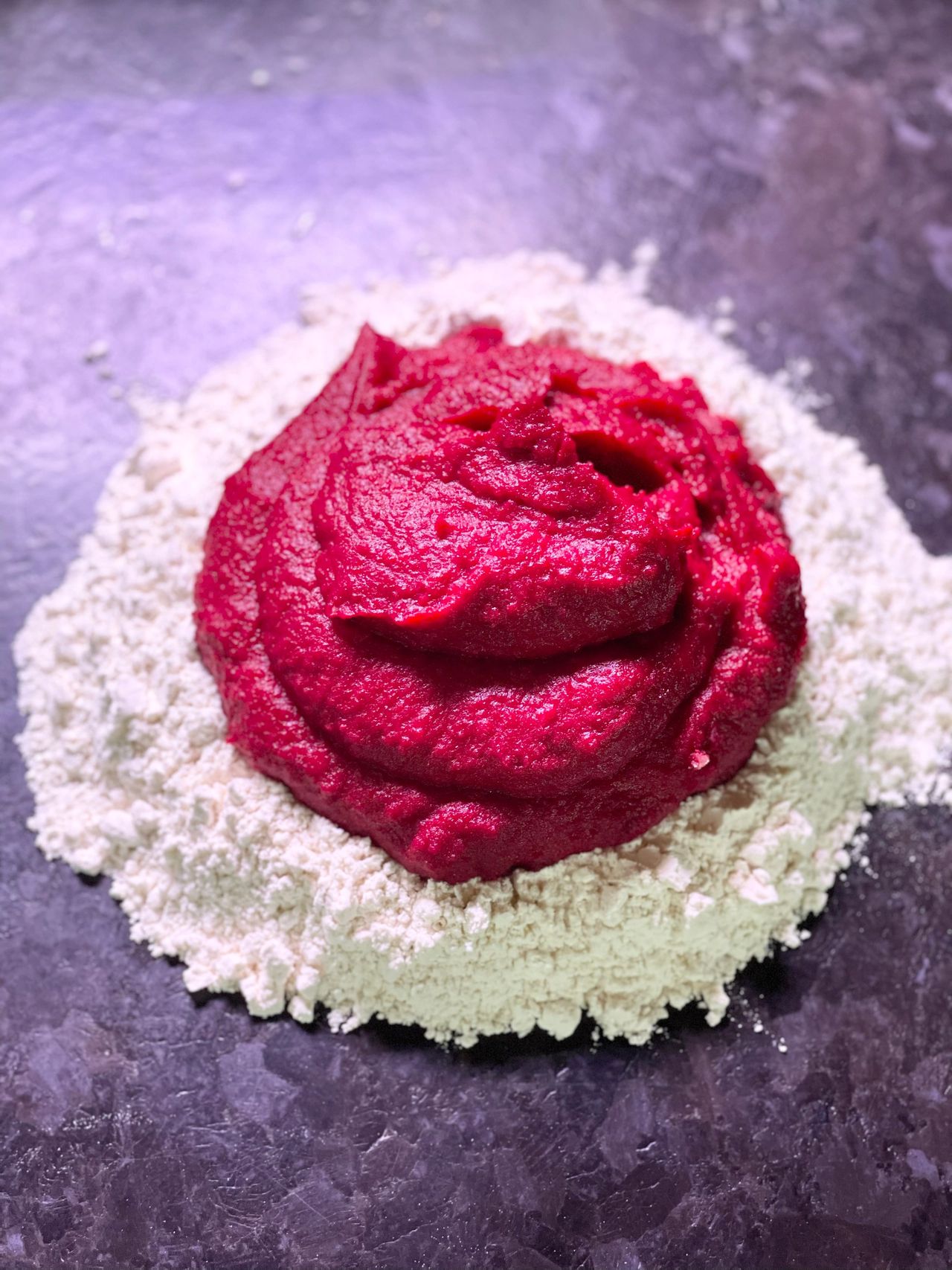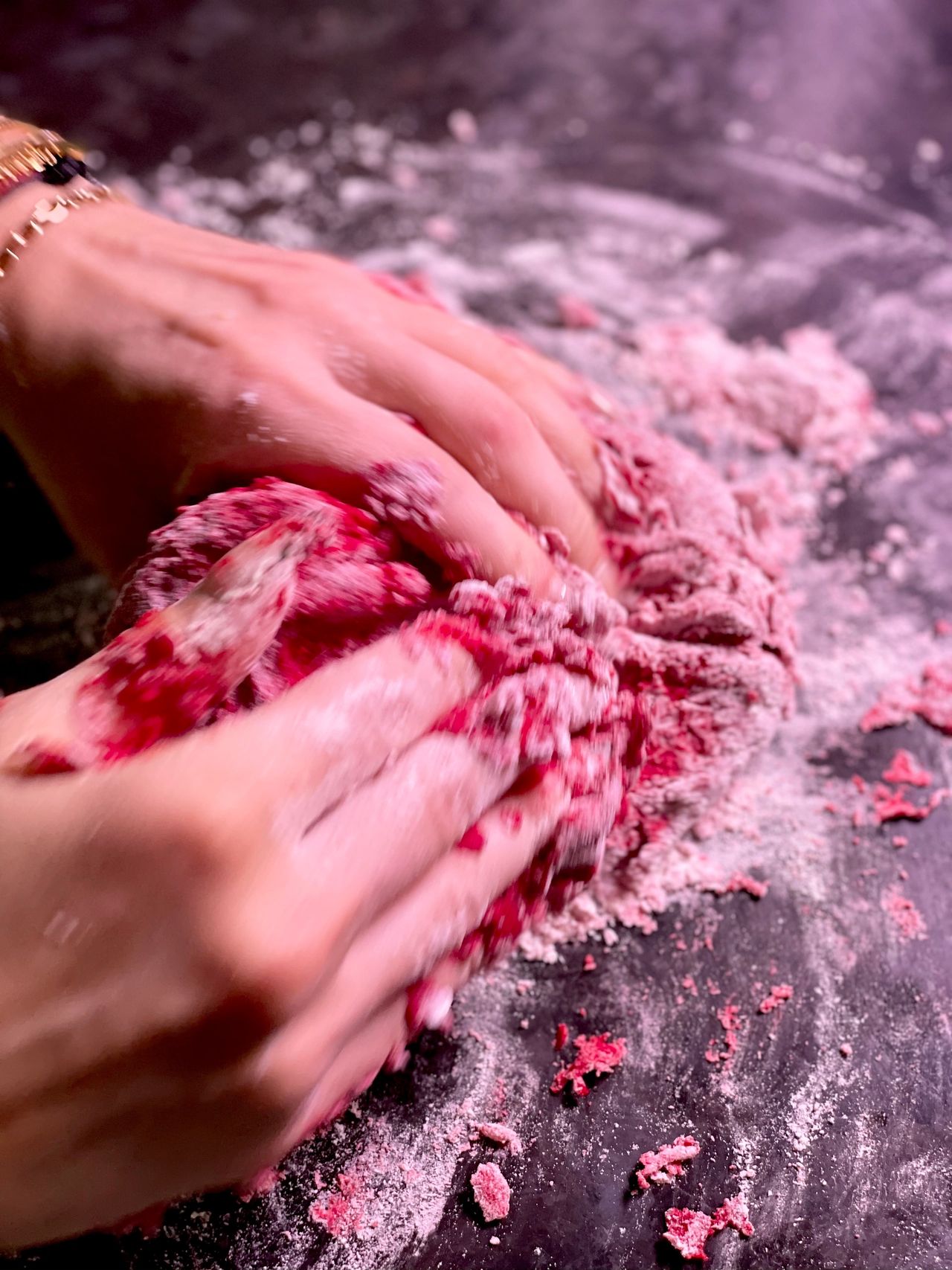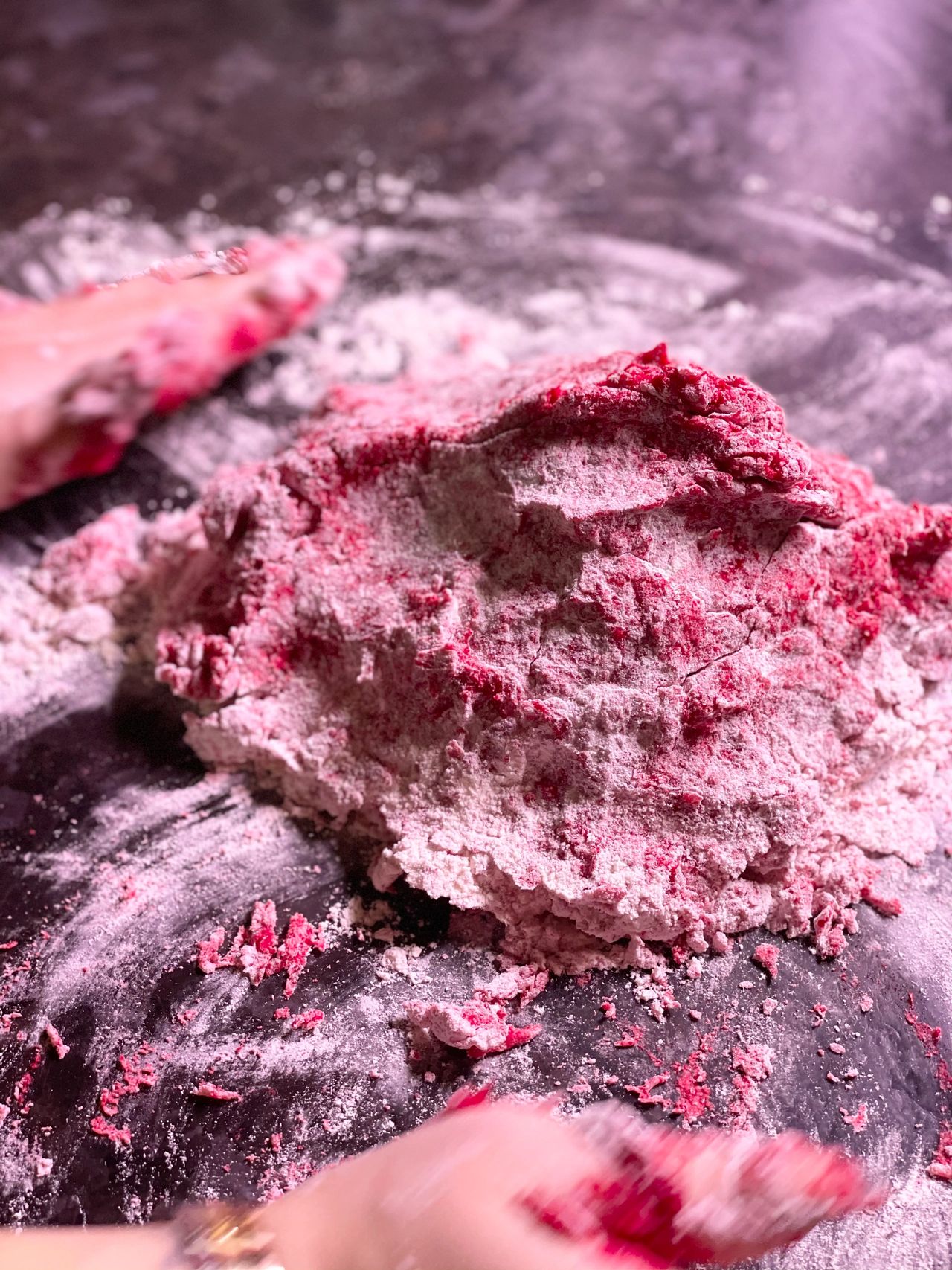 Step 6 – On a floured work top, cut off sections of dough and roll out into sections about 1/3 inch-1/2 inch thick. Using a heart shaped cutter, cut small heart gnocchi from dough. Add scraps to each following piece as you go to save dough.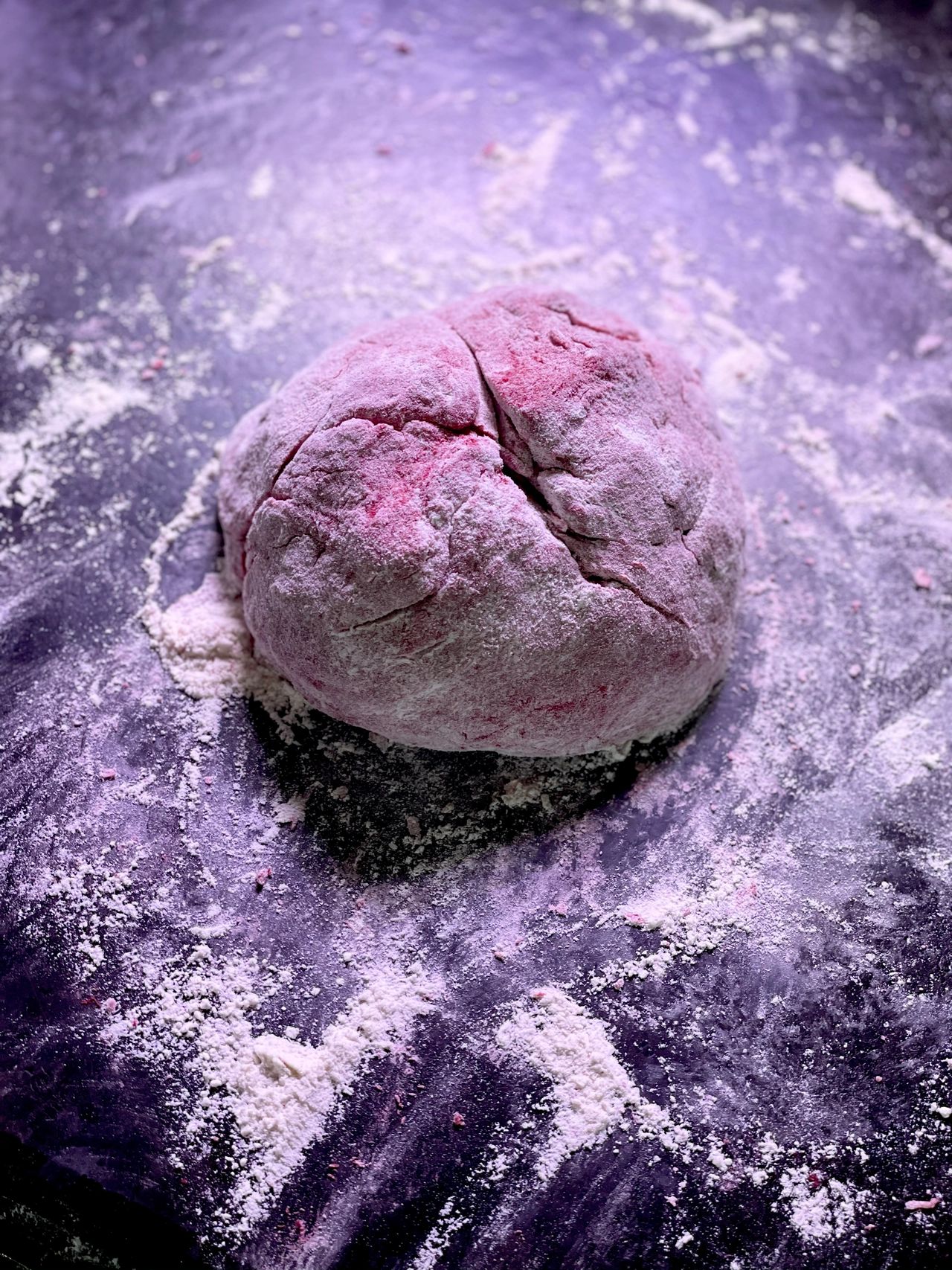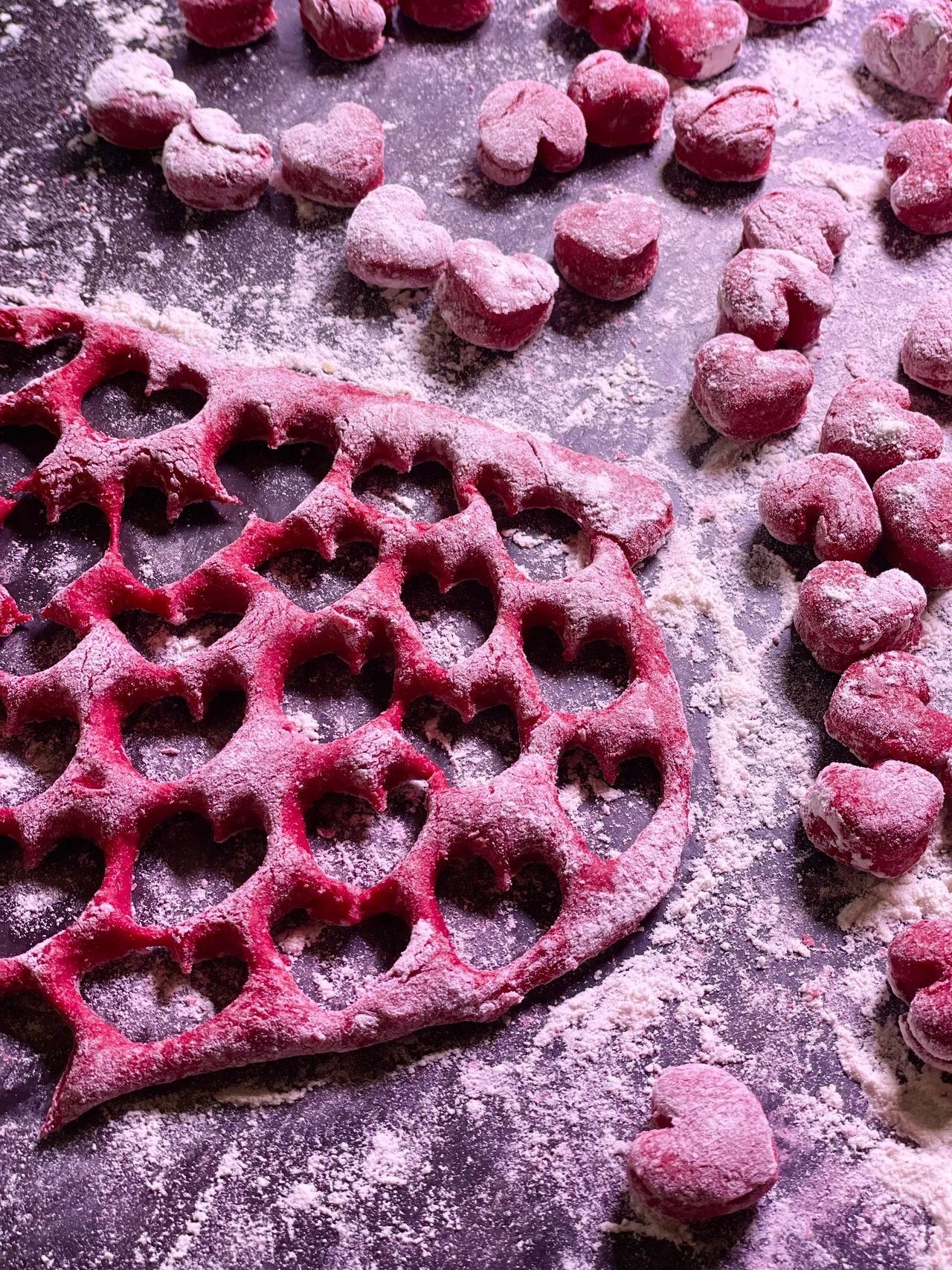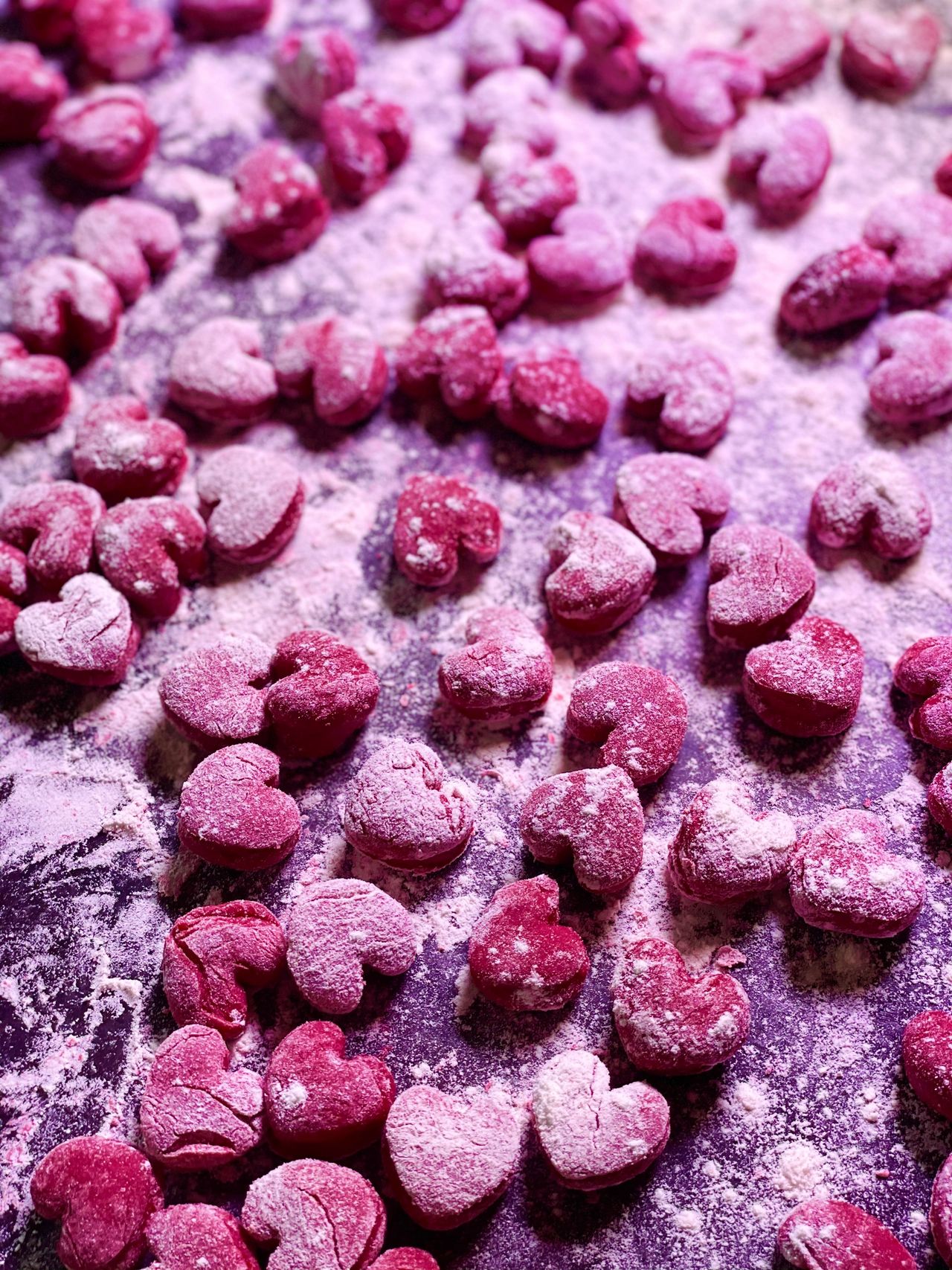 Step 7 – refrigerate gnocchi for an hour. Once chilled, boil 2 quarts of water with salt. Add gnocchi in batches and let rise to the top. Once they rise, cook for another 1-2 minutes and remove from water.
Pesto
Step 1 – Add all ingredients into blender and purée. If more oil is needed to loosen sauce that's too thick add slowly as sauce purées.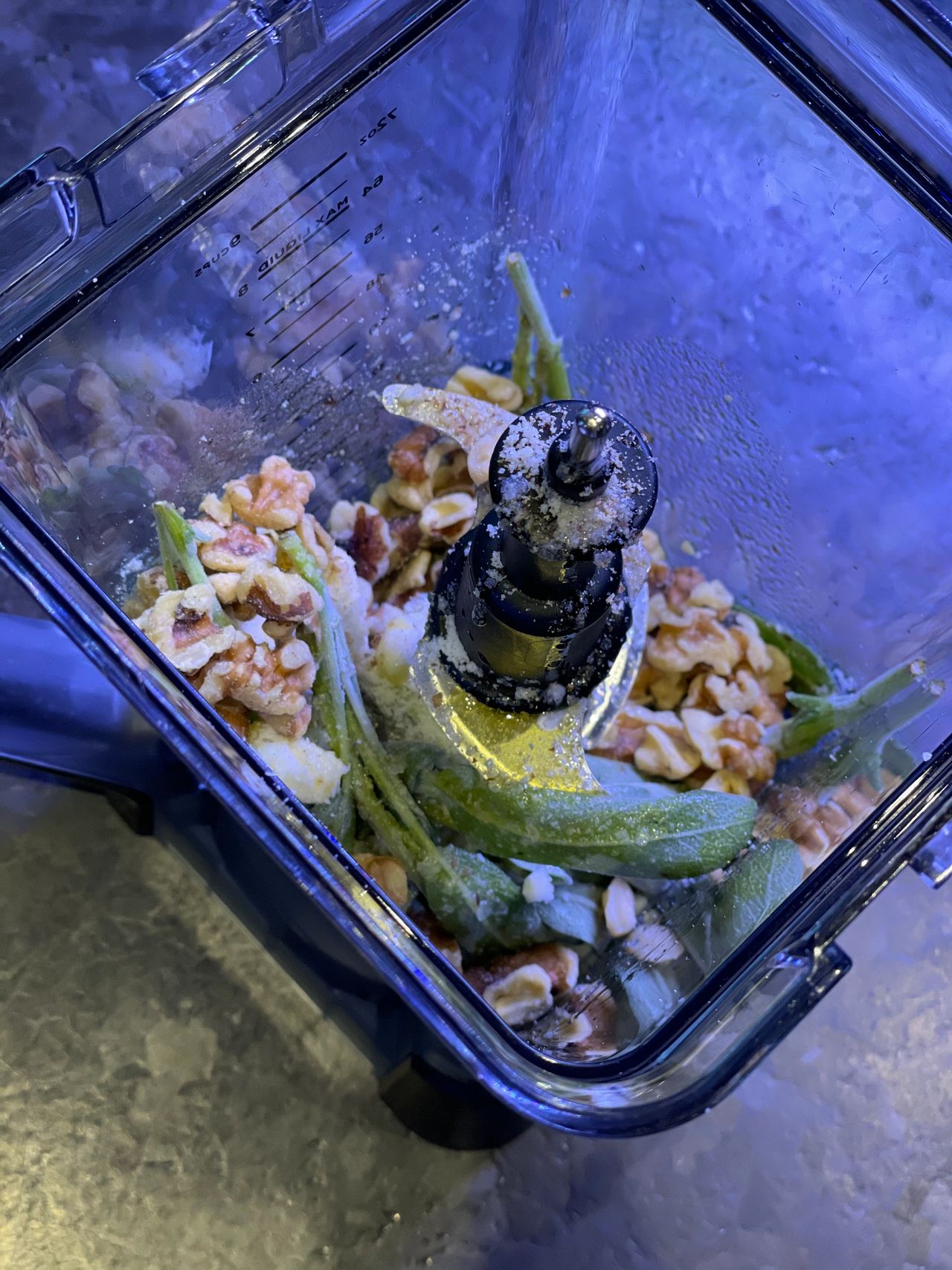 Step 2 – Warm sauce on stove but do not boil. Should only be warm not hot.